---
31.05.2019
Askar Rezvanov, a production engineer of the MERI technological design department participated in PESM (Plasma Etch and Strip in Microtechnology) workshop that took place on May 21-22 in Grenoble
---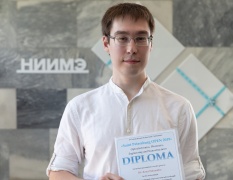 30.05.2019
MERI scientist was awarded the honorary diploma for the best presentation at "Saint-Petersburg OPEN 2019"
---
27.05.2019
Askar Rezvanov, a production engineer of the MERI technological design department, was awarded the Medal and the Prize of RAS for Young Scientists for his research work
---
24.05.2019
Gennady Krasnikov made a report on "Transistor Structures in Modern Microelectronics" at the 7th Scientific and Technical Council of Technopark-Mordovia in Saransk
---
29.04.2019
MERI general director, RAS Academician Gennady Krasnikov was appointed Acting Chairman of the Department of Nanotechnologies and Information Technologies RAS (ONIT) by the decree of the RAS Presidium. Gennady Krasnikov's appointment was approved by the majority of the Department members.
---
18.04.2019
MERI took part in 22nd International exhibition of electronic components, modules and systems "Expo Electronica"
---
01.04.2019
Conference "System-in-Package: design and production" was held in Moscow on March 28.
---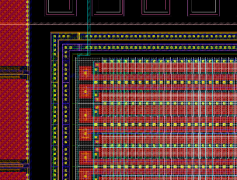 28.03.2018
Molecular Electronics Research Institute developed new Electrically Erasable and Programmable Read Only Memory (EEPROM) cell for the microchips that are under mass production.
---
22.03.2018
The head of Molecular Electronics Research Institute (MERI) Academician of the Russian Academy of Sciences Gennady Krasnikov made a report on the actual situation and opportunities of national microelectronics industry at the meeting, which was held on March 20 by Russian President Vladimir Putin.